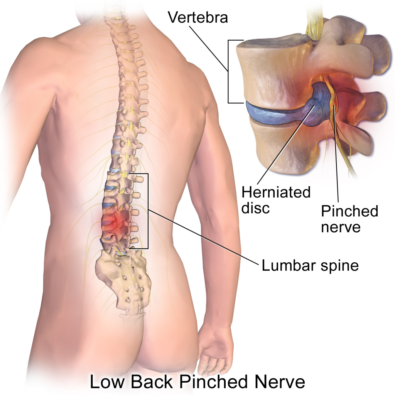 Back Pain Facts

Back pain is known to be one of the most common reasons for disability in individuals above 45 years of age. Back pain is one of the most common complaints for which people seek consultation. Yet, it is also one of the most ignored symptoms among a majority of patients. About 45% of individuals suffering from back pain tend to neglect it. According to a recent epidemiological survey done in India, the low back pain was found to be an emerging problem among young adults (18-35 years of age). Results showed that about 90% of persons included in the survey belonged to an age group of 20-29 years.
Back Pain Specialists in Bangalore
Non-Invasive Back Pain Treatment
Pulstar Treatment of Back Pain
Pulstar treatment is best for people looking for getting relief from back pain. The common injuries which the patients suffer are due to accidents, sports injuries and muscle strains. Equipped with immense knowledge and proper tools, the chiropractor studies, and diagnoses your spine. Then he or she takes corrective measures which include spine manipulation, changing diet and lifestyle and other alternative means to correct back pain.
Many chiropractors might also incorporate exercise into your daily routine to complement your treatment additionally. The goal of therapy that the chiropractor follows successfully recovers the functionality of the spine and removes the pain. Studies have proved, spine manipulation is fully safe and efficient in correcting problems like back pain, neck pain, and other disorders. It provides better short-term relief from chronic back pain than medication, and it is also cost-effective.
Some factors associated with low back pain among these individuals were – the previous history of spine problems, strenuous exercises, stress, monotony, daily hours of studying and a significant family history of spine problems. These risk factors predispose individuals to develop chronic back pain.
There are plenty of researchers conducted all over the world which supports this data. Back pain is indeed becoming a common problem among adolescents, with a higher incidence in the third decade of life.
According to another survey, about 1% of the total US population faced disability permanently due to back pain.
Choosing Our Clinic, Choose The Best Care For You
Symptoms of Back Pain
Pause and reflect for a moment…do you think back pains are occasional and might just be a result of stress, exhaustion, or is it just due to a bad chair? Believe it or not, we all shrug off back pains thinking they are temporary. But when it poses one or more of the below symptoms, it's time to re-think!
Weight Loss and Loss of Appetite:
Weird isn't it? But this one thing could indicate a serious problem, even spinal tumor, when acute pains reoccur along with sudden weight loss and disinterest even in one's favorite food.
Acute abdominal pain along with lower back pain:
Excessive discomfort in both areas together could bring about severe concerns.
Chronic pain which does not go away: It could either be due to the porous bones that you have formed or could even be due to the curvature of the spine.
Physiological discomfort:
This could either be due to stress or due to a bad lifestyle choice. Which one is your pain area? Difficulty in sitting at a place for a longer time, or a persistent shoulder or a headache?
Altered sensation:
Well, the nerves, in this case, are the malefactors. While X-rays might not always reveal the problem at one go, it is suggested you get a consultation for altered sensations.
Causes
The region of back extends right from the neck to the sacroiliac region or the tail-bone. Back pain can be acute or chronic depending on the causative factor.
Some causes of back pain are
Trauma or injury to the back – signs of contusion or injuries are usually evident.
Muscular spasm of the back – a history strenuous activity or overstraining, spraining or lifting heavy objects may be elicited on history. Complaints include pain and discomfort with a restricted range of motions.
Degenerative disc disease – this is seen more commonly in the elderly age group as a part of the aging process.
Degenerative process can occur at any level of the spine. When lower back is affected, pain radiating to the lower limbs, thighs or buttocks may be present. Pain does not always correlate to the amount of degeneration. An MRI scan supports the diagnosis.
Osteoarthritis of the spine – this is the most common cause of back pain in persons below 50 years of age. A family history of osteoarthritis is a major risk factor. Osteoarthritis commonly affects the lower back as maximum body weight is carried by the lumbar spine.
Vertebral fracture – osteoporosis, from a fall or trauma and pathological fractures as in Paget's disease.
Infections such as osteomyelitis, spondylitis or tuberculosis of spine – the presence of fever, clinical examination, laboratory finding and scans help in pinpointing a diagnosis.
Metastasis to the spine or primary tumor.
Pain referred to the back as from conditions of pelvic or abdominal viscera, from severe gastritis, gastroesophageal reflux or even heart attack. Back pain may also accompany female pelvic conditions like pre-menstrual tension, endometriosis or pelvic inflammatory diseases.
In some situations, the patient may only complain of back pain and other symptoms may be absent.
Nerve root compression – pain is present in the affected part as well as to the areas to which nerves extend.
Congenital deformities of the back like scoliosis, that is, the curvature of spine towards one side.
Autoimmune conditions like ankylosing spondylitis – a condition where the vertebrae of spine fuse resulting in loss of curvature of the spine. The appearance is called "bamboo-spine".
Psychological conditions like stress, anxiety, and depression.
Choosing Our Clinic, Choose The Best Care For You
Back Pain Treatment Options
Some Key Points in Managing Back Pain are
Educating the Patient:
Management of back pain not only depends upon correcting the cause. Educating the patient about his/ her condition is equally important.
The patient should be made aware of the prognosis and scope of improvement of his/ her medical condition. It is also essential to inform the patient about the cost involved in the management of a particular condition.
Preparing a patient mentally is as important as rendering medical or surgical care. Counseling helps a great deal in patients having back pain along with stress or depression.
Exercise Intervention
In cases which can be managed conservatively, advising patients about the importance of physical activity and exercise has a modest, yet a clinically important influence on patients' well being.
Local strengthening exercises for a particular group of muscles, as in low back pain, as well as aerobic fitness training, can help in achieving long-term relief from pain and prevention of disability.
Exercise also improves the overall well-being of an individual, restores proper sleep habits and greatly benefits patients having co-morbidity like diabetes or hypertension. Physical activity is equally important in managing obese patients with back problems.
Elderly patients are generally unable to engage in any physical activity except for walking. In these persons, a trained physiotherapist can be of great help. Physiotherapy helps in reducing post-surgical back pain as well.
Weight Loss
Patients who are obese or overweight are not aware that their back pain could be a part and parcel of the amount of weight their back has to bear. Weight loss measures need to be advised and implemented in these patients.
Medical Management
Non-steroidal anti-inflammatory drugs (NSAIDs) – this is the first drug of choice in managing back pain. Plenty of these medications are also available as over-the-counter drugs and therefore patients often take these medications without medical consultation. A major drawback for long-term use of NSAIDs is the risk for gastritis-peptic ulcers and its effect upon the kidneys.
Opioid analgesics are often prescribed in moderate to severe pain, especially in patients with metastasis or infections.
Specific antibiotics may be used for infection causes. Antibiotics are often given as prophylactics in vertebral fractures, trauma or injury resulting in open wounds and post-surgical cases.
Anti-inflammatory drugs may be required in the management of osteoarthritis or ankylosing spondylitis.
Role of Alternative Medicine
Of late, the role of alternative medicine like Ayurveda and homeopathy is being highly appreciated and recognized. These methods of treatment are becoming increasingly popular.
There are documented uses of Ayurveda medicines and oils in relieving complaints related to back pain.
On the other hand, plenty of research papers in homeopathy reflect its role in managing back pain due to various causes including auto-immune conditions.
Certain medicines in homeopathy focus only on the most troublesome symptoms – this is true incurable for terminal cases. It offers a more holistic approach in recently diagnosed cases.
These modes of treatment are also sought as alternative therapy along with on-going treatment.
Supportive Care
These measures aid in better management of back pain. Supportive care includes:
• Massage therapy
• Physiotherapy
• Infrared light therapy
• Use of thoracic brace in scoliosis.
• Counseling or psychotherapy works beneficially in back pain having a psychological background.
• Postural therapy
• Use of lumbar belts
• Tractions of the spine
Surgical Intervention
Surgery is indicated in cases of nerve root compression, excision of a benign tumor of the spine, vertebral fractures and reconstruction of the degenerated disc.
Chiropractic Care for Lower Back Treatment in Bangalore
Professional Chiropractors use standard techniques for treating the back areas from where the pain is coming. Their main aim is to restore the natural movement of the whole spinal area which covers both neck and back areas, once the right movement is established the pain subside giving complete relief without using any drugs or surgical procedures.
• Neck and Back messages to bring the relief right away
• Diagnosing the affected areas using X-rays, ultrasound and Spine analyzer
• Specify the pain triggering points in the area
• Spinal Adjustments and Spinal Manipulations for effectively treating painful areas
• Correcting your sitting posture for a better lifestyle
• Advising special pillows for improving sleep position while managing pain
Pulstar Spine Clinic with the primary focus of pain management in your spine provides the most effective treatment for Neck and lower back areas with right Chiropractic care. People with older ages also develop these issues that are characterized by precise gentle care and recommended solutions.
Pulstar Spine Clinic Offers Non-Invasive Treatment For Back Pain Sufferers
Pulstar Spine Clinic with the primary focus of pain management in your spine provides the most effective treatment for Neck and lower back areas with right Chiropractic care. People with older ages also develop these issues that are characterized by precise gentle care and recommended solutions.
At Pulstar Spine Clinic, we offer a non-surgical method for back pain treatment in Bangalore.
Choosing Our Clinic, Choose The Best Care For You